Upcoming Events
We are proud to be a part of your community. Below is a list of events, activities and seminars that we are involved in.
February 2020 Events
Comfort Bears- Stuffed Animal Drive
Feb 15, 2020 to Mar 14, 2020
Farkas Funeral Home is teaming up with Joliet Leadership Coalition to collect Comfort Bears for the Joliet Police Department.
Emergency Personal hand out comfort bears to children involved in accidents, or in emergency situations. Many police officers purchase bears with their own dollars. Lets give them a helping hand and collect NEW stuffed animals (sizes ranging between 5"-12"), to pass out to children who need comforting during these scary situations.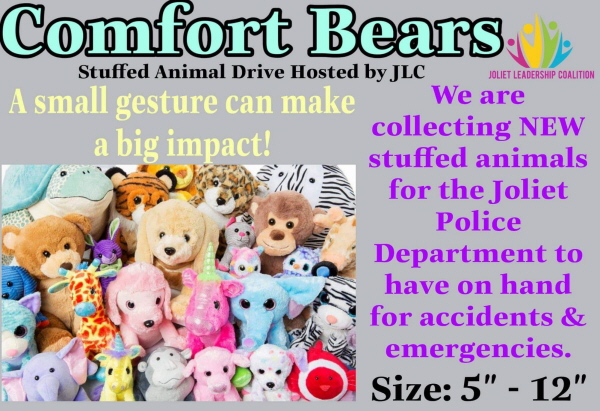 March 2020 Events
Caring By Preparing: Informational Preplanning Seminar
Mar 11, 2020 01:00 PM to Mar 11, 2020 02:00 PM
Join us for a Informational Pre-Planning Seminar presented by Kelly Unruh. Light refreshments will be provided as we discuss options, frequently asked questions, tour the newly remodeled chapel, and meet the Director Jim Farkas.
Things we will Discuss:
What are your options-Cremation to Traditional Burial Services.
What you may not know about Pre-Planning.
How Pre-planning affects Medicaid.
Veterans Benefits.
Affordable Payment Plans.
Please R.S.V.P to (815) 725-0100 to reserve your seat (SEATING IS LIMITED).